April 26, 2017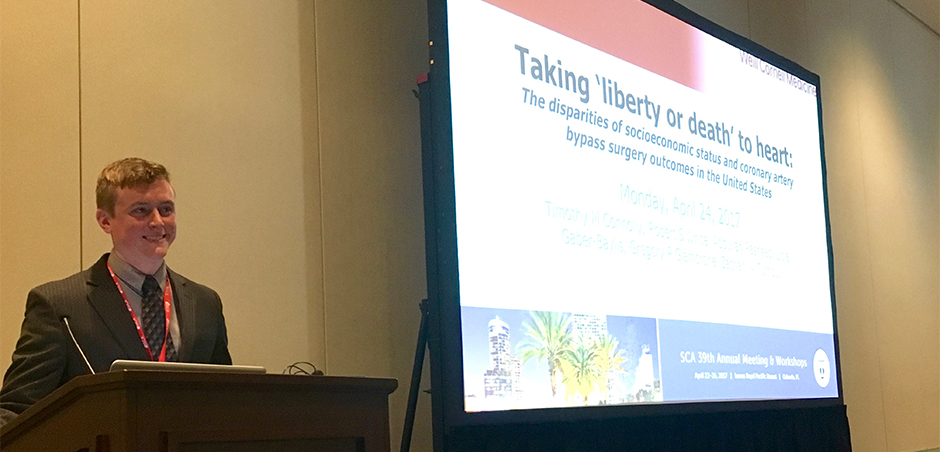 An abstract submitted by Dr. Timothy M. Connolly, a resident in the class of 2018, was awarded Best of Meeting Oral Abstract at the Society of Cardiovascular Anesthesiologists (SCA) 39th Annual Meeting & Workshops in Orlando, Florida. Co-authors are Robert White, Abdullah Rasheed, Licia Gaber-Baylis, Gregory P. Giambrone and Zachary A. Turnbull. 
Dr. Connolly presented the abstract, "Taking 'liberty or death' to heart: The disparities of socioeconomic status and coronary artery bypass surgery outcomes in the United States," at the conference. The research examined the socioeconomic associations between insurance payer status and postoperative outcomes following isolated coronary artery bypass (CABG) surgery. 
The SCA is an international organization of cardiac, thoracic and vascular anesthesiologists that promotes excellence in clinical care, education and research.