April 20, 2016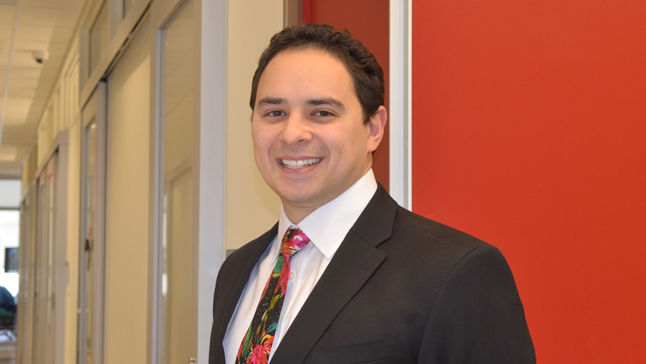 Congratulations to Dr. Zachary Turnbull, instructor in Anesthesiology, on his selection as a Weill Cornell Healthcare Leadership Fellow. The program, established by Dean Laurie H. Glimcher, seeks to identify Weill Cornell's "leaders of tomorrow" and foster their development. 
During the program year, fellows are supported with leadership training opportunities, mentoring and engagement with nationally known leaders. They become knowledgeable about health care policy, health care delivery, and processes that can be used to improve quality of care. Fellows acquire the skills to help Weill Cornell develop innovative solutions for efficient, patient-centered and cost-effective health care delivery. 
A goal of the program is the preparation of a Fellowship project. Dr. Turnbull's proposed project aims to dramatically improve patient care through the development of EMMA, a multidisciplinary, multilingual patient-focused application for surgical patients.   
"Dr. Turnbull has made important academic contributions to the department already as a resident, and now fellow," said Dr. Hugh Hemmings, Jr., chair of the Department of Anesthesiology. "This leadership training will provide futher opportunities for his growth as a leader in health care informatics."
Dr. Turnbull is one of four members of the Anesthesiology Department to have been selected for the prestigious program. In previous years, Drs. Lisa R. Witkin, Neel Mehta and Peter M. Fleischut served as Healthcare Leadership Fellows. 
ADDITIONAL INFORMATION