April 29, 2016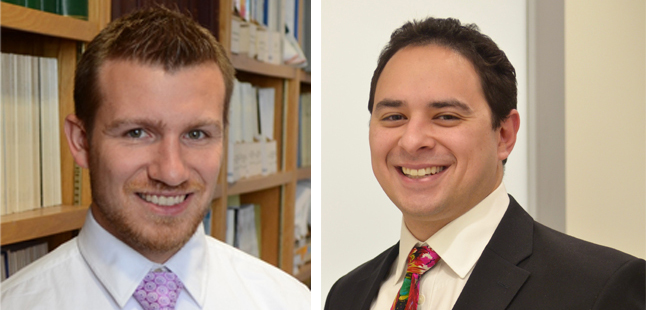 Dr. Zachary Turnbull, instructor in Anesthesiology, and Gregory Giambrone, director of operations for the Center for Perioperative Outcomes, are the recipients of an NIH-funded fellowship to support their work on big data in healthcare. 
The Big Data to Knowledge Fellowship gives Turnbull and Giambrone the opportunity to attend a weeklong research education program titled "Big Data Coursework for Computational Medicine" (BDC4CM). BDC4CM will emphasize how to navigate the interface between research and practice by offering participants in-depth lectures, case studies and hands-on training from leading researchers, according to a fellowship description. 
"This is a good opportunity to advance the department's initiative to remain on the cutting edge of research and clinical practice utilizing big data sources," said Giambrone. 
BDC4CM is jointly sponsored by Weill Cornell Medicine, Johns Hopkins Medicine and the University of Minnesota. The program will take place at Weill Cornell from July 11-14. 
Related Information