October 6, 2014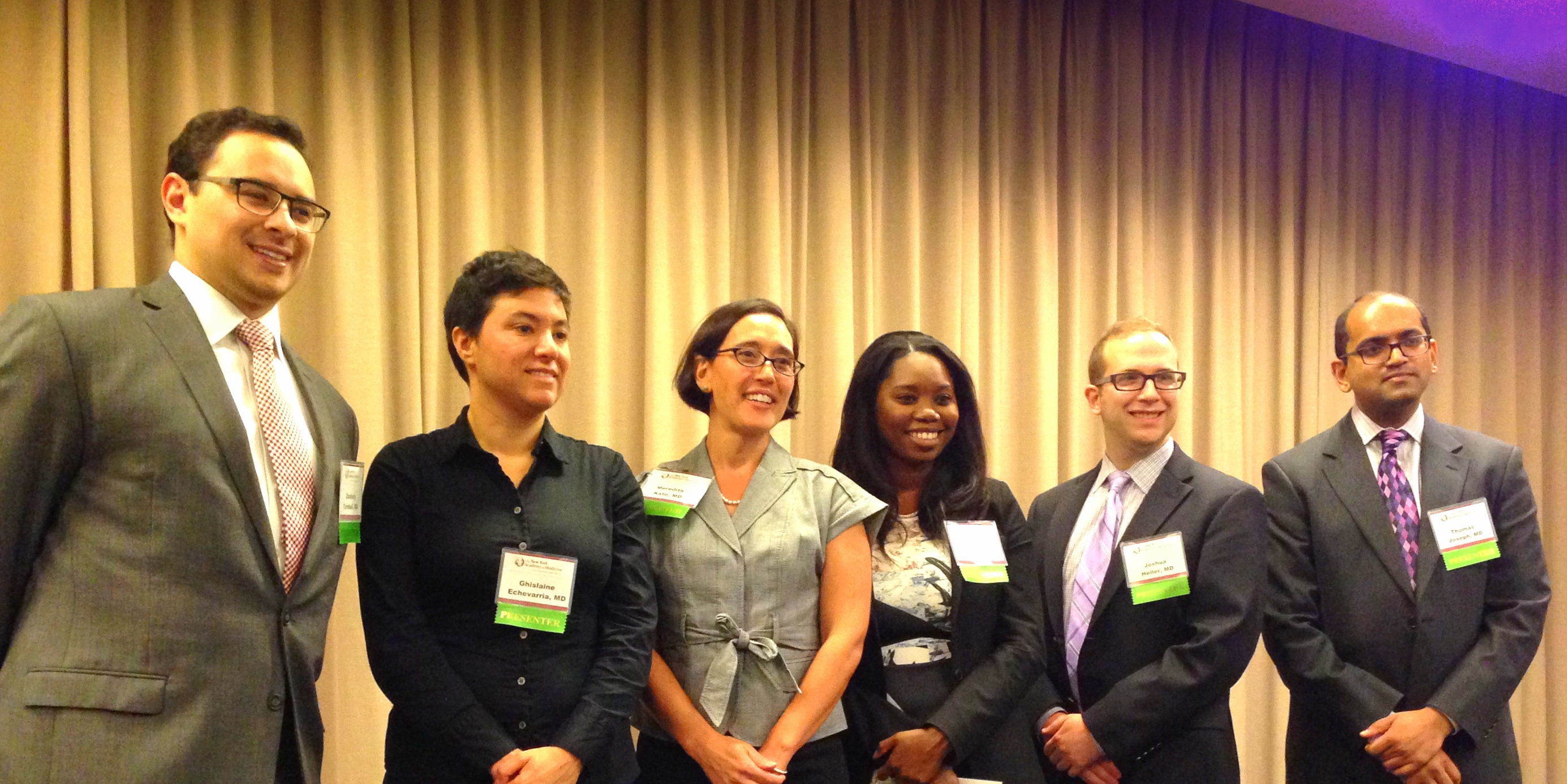 Weill Cornell Anesthesiology was well-represented as the New York Academy of Medicine (NYAM) Section on Anesthesiology. NYAM held their annual Anesthesiology Residents Night on Tuesday, September 30, 2014. The event is an opportunity to join clinicians and researchers from anesthesiology programs in the tri-state area to hear residents present their clinical and scientific papers and original research.
Several Weill Cornell Anesthesiology faculty play active roles in NYAM. Dr. Farida Gadalla serves as Vice Chair of the Section on Anesthesiology. This year the Anesthesiology Residents Night, oral presentations were judged for awards by Dr. Hugh Hemmings, Dr. Cynthia Lien, and Dr. Vinod Malhotra.
Dr. Zachary Turnbull, Chief Resident, received a first prize award for his poster presentation "A Multistate Analysis of Determinants of Readmission for Invasive Cardiac Procedures."  Dr. Turnbull also made an oral presentation, "Incidence and Outcomes of Permanent Pacemaker Placement after Aortic Valve Replacement." His research is designed to optimize patient outcomes. By studying large clinical databases, researchers like Dr. Turnbull use statistical analyses to understand predictors of better long-term outcomes for the greatest number of patients.  For example, in his award-winning presentation, he identified potential predictors of 30-90 day readmission after cardiac surgeries.
Dr. Meredith Kato, a 2014 graduate of our residency program, won third prize for her poster presentation "Anesthesia for Ophthalmic Arterial Chemosurgery for Retinoblastoma: Five-Year Experience with Severe Intraoperative Compliance Changes."